How Video Analytics Software have become a Game Changer for Retail Stores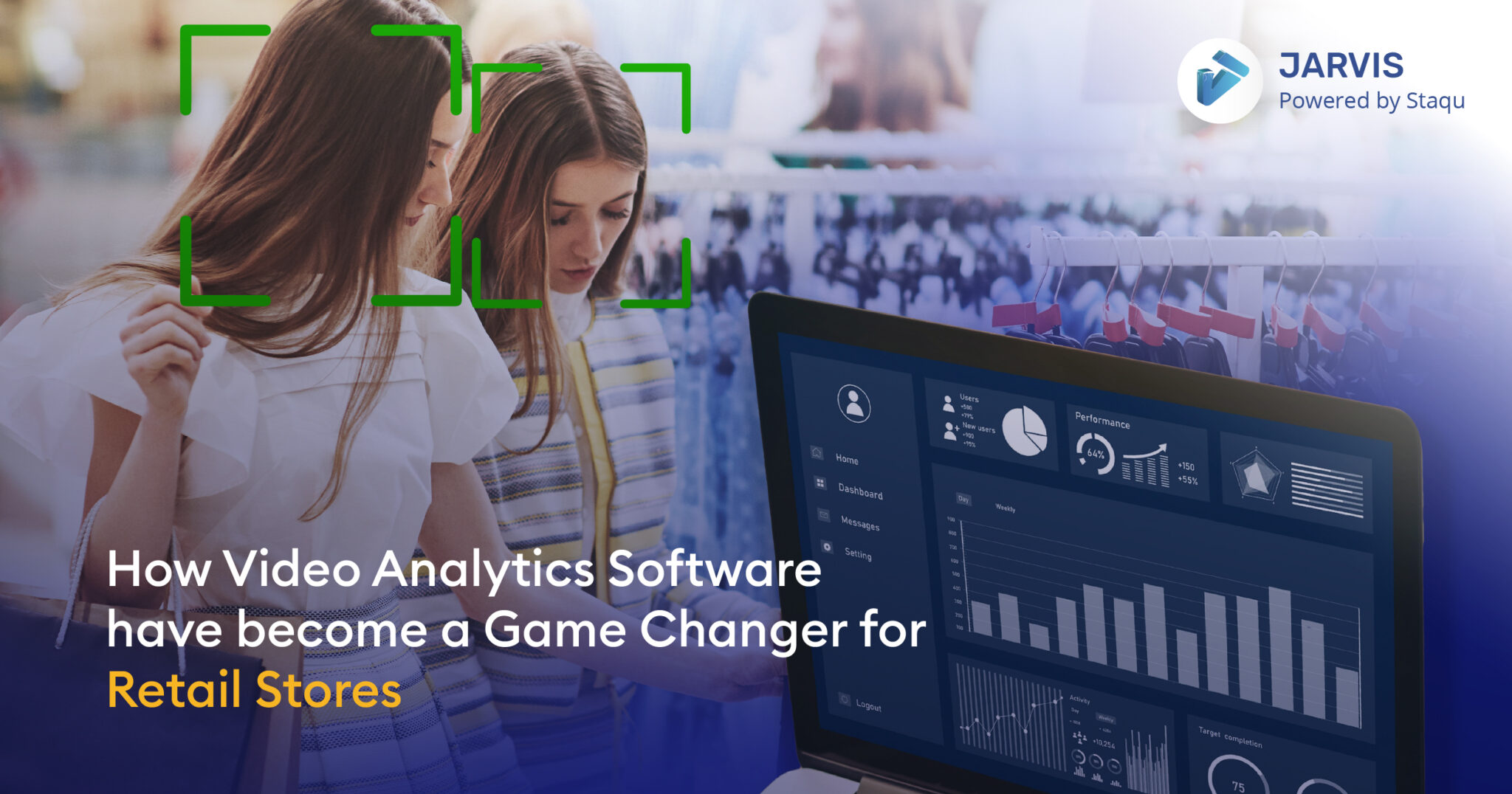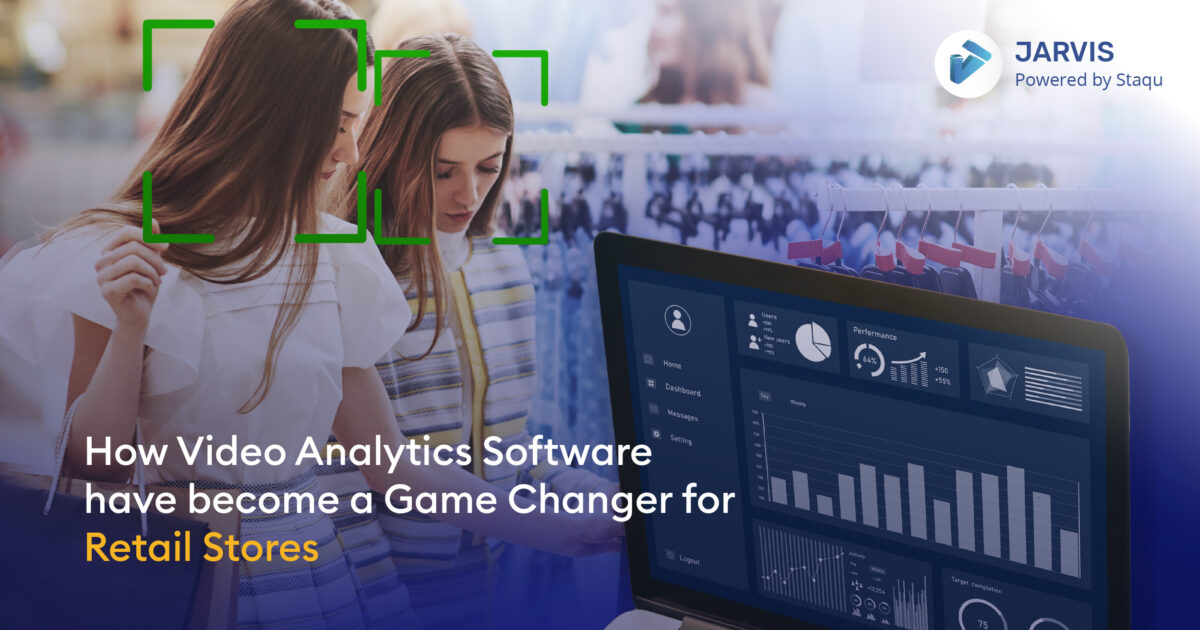 Video analytics has gone way beyond mere people count and compliances. Video analytics software provides a goldmine of data like heatmap analysis, demographics analysis, dwell time, blind-spot analysis, etc. Video analytic enabled smart retail solutions can be used in enhancing employee productivity, sop automation, pilferage minimization, etc. Combining lots of data like store interaction, customer journey, and hygiene compliances will make Artificial Intelligence retail data-based decision-making and predictions more efficient. Even the basic people count if measured accurately opens up the funnel which further opens a lot of opportunities on the conversion side. Starting from the right product placement in retail stores, pricing policy until the customer journey can be analyzed using real-time video content analysis.
We will look at the different ways in which retailers use AI-powered video analytics insights into the functioning of smart retail solutions.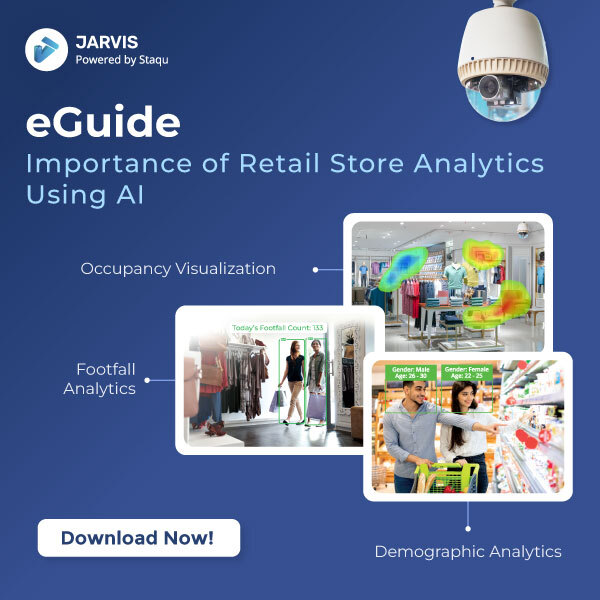 Download eguide
Customer Intelligence: Compiling and analyzing all accessible customer data using Retail Video Analytics gives retailers a competitive edge. It does this to improve customer experience, research, communication, business operations, and sales. Determining when and how many clients arrive is a huge analytical challenge. When data is turned into insights, the store can better connect with the customer and increase the value of video analytics software in the customer experience. These analytics offer insights into business operations, branding, demographic analysis, the entire customer journey, etc. It provides the context in which purchasing decisions are made and can be used to increase ROI. Retail Video Analytics gives stores a competitive edge by gathering and examining all available customer data.
Instore Staff to Customer Ratio: Retailers can calculate the employee-to-customer ratio and reallocate staff to save service time by using video analytics, which separates staff from visitors. By calculating the staff to customer ratio and reassigning personnel to different areas of the shop or recruiting extra staff during days and times of high foot traffic, retailers can lower the costs associated with overstaffing during slack hours. With the use of video analytics software, retail store managers can plan for crowding in real-time and make informed staffing decisions based on crowding hotspots and traffic peaks. Retail store managers must be aware of where, when, and how often crowds and queues arise.
Heatmap Analysis: With retail business intelligence, and heat map overlays, the data is presented more succinctly and quickly. This provides greater knowledge of customer behavior with the use of inventory and point-of-sale data. Heat map data can be used by store owners to locate congestion points and reorganize the layout. They can assess how moving shelves will affect the number of customers who come to this area. Video analytics software helps to gain a better understanding of what works for each location in your retail space and enhances overall performance by comparing maps from several places. Data from heat maps reveal how customers travel across your store. You can use product placement decisions to increase sales by locating undersold items in high-traffic areas.
Footfall Analysis: The retail industry heavily relies on footfall analysis, which counts the number of people entering and exiting an area. Using retail business intelligence, retailers may combine this information with other statistics like sales figures and staffing levels to evaluate how many customers actually make a purchase and whether their stores are adequately staffed. Marketing campaigns' effectiveness can also be evaluated.
Queue Management: Using video analytics software, you may learn how many people are in line exactly and how long they have been waiting. If an additional cashier is required, real-time alerts can be sent, increasing both employee efficiency and customer pleasure. Using queue management technologies, businesses can quickly match their resources with customer demand. The average service time data gathered by retail queue management systems can be used to evaluate the contribution of retail business intelligence to service performance. Real-time operating advice, such as assigning new cashiers or turning off idle ones, is made available to store management.
By analyzing historical queue information, retailers can identify service bottlenecks throughout the entire chain.
Theft and Shrinkage: Monitoring high theft areas consistently can be difficult, especially with a large loss prevention team. The issue of shrinkage affects all enterprises.
JARVIS retail analytics can be added to cameras that can keep an eye out for suspicious activity, such as someone who idles for an extended period, in high theft areas, reducing the requirement for physical monitoring by loss prevention personnel. The video analytics software can notify loss prevention or a sales professional that the person needs help when this kind of action is detected. JARVIS will thereby help firms identify employee theft, catch shoplifters, and minimize loss.
Marketing Campaign Performance: Video analytics solution provides the reason why a marketing campaign or advertising converted to footfall or not. Reasons could be maybe the product was not good, product placement was not good, targeting was not good, or any other reason. Energize Retail Operations
A security camera, which was previously only able to provide video data, can now also enable retailers to better understand their customer's shopping habits and optimize business operations — offering far more than just a security or health safety tool. Video analytics ensures every square foot productivity with the right assortment of obstacles in the way to move a product from backroom to shelf can be reduced. JARVIS Powered by Staqu is an AI-powered video analytics software revolutionizing retail business with its analytics. In nutshell, retailers who adapt to changing consumer expectations will have an advantage over those who don't and video analytics is one such technology. It is redefining brick-and-mortar stores and generating various ROI opportunities for them.
Book a free demo for JARVIS today.