Intelligent Video Analytics in Healthcare Industry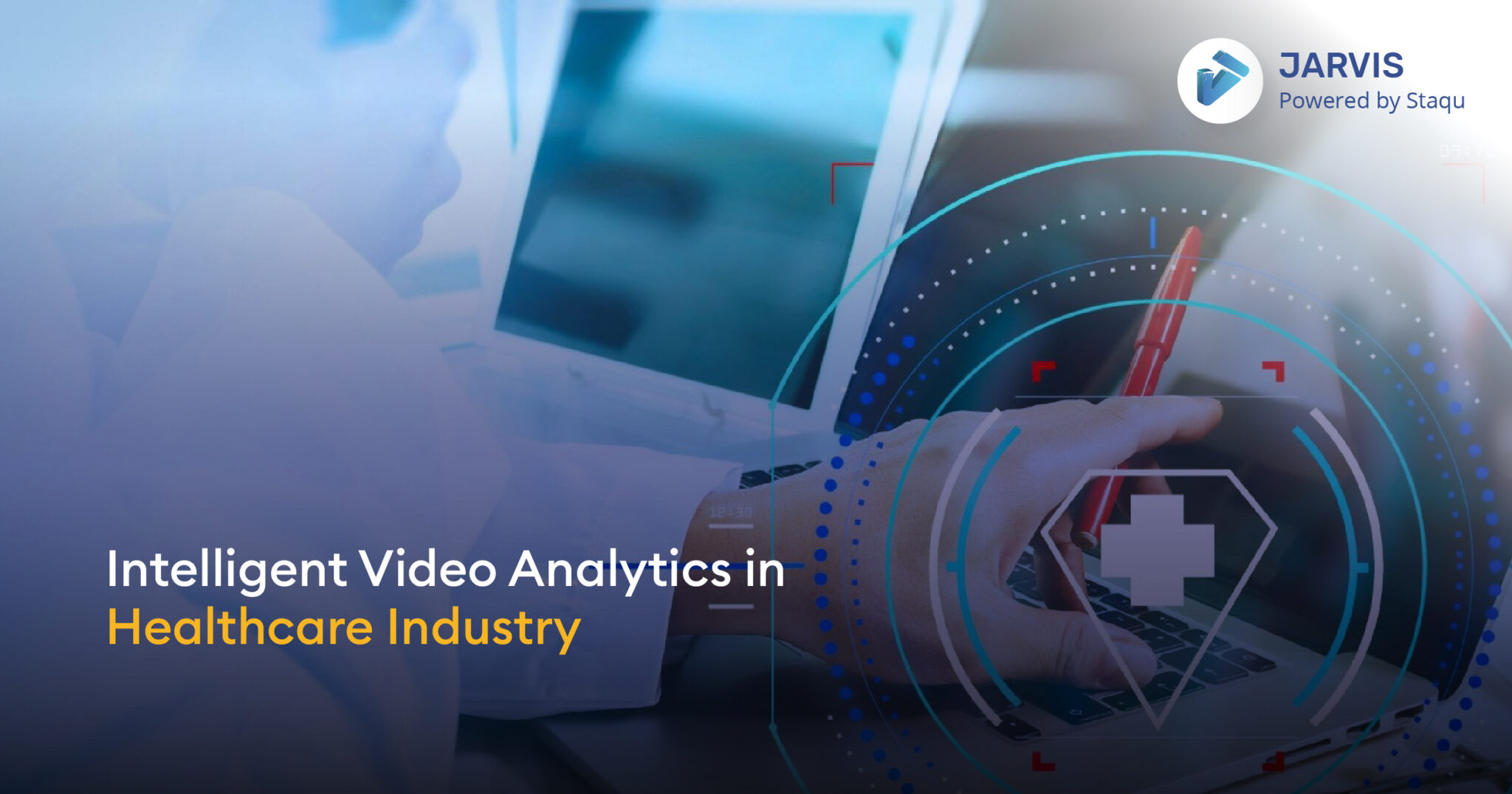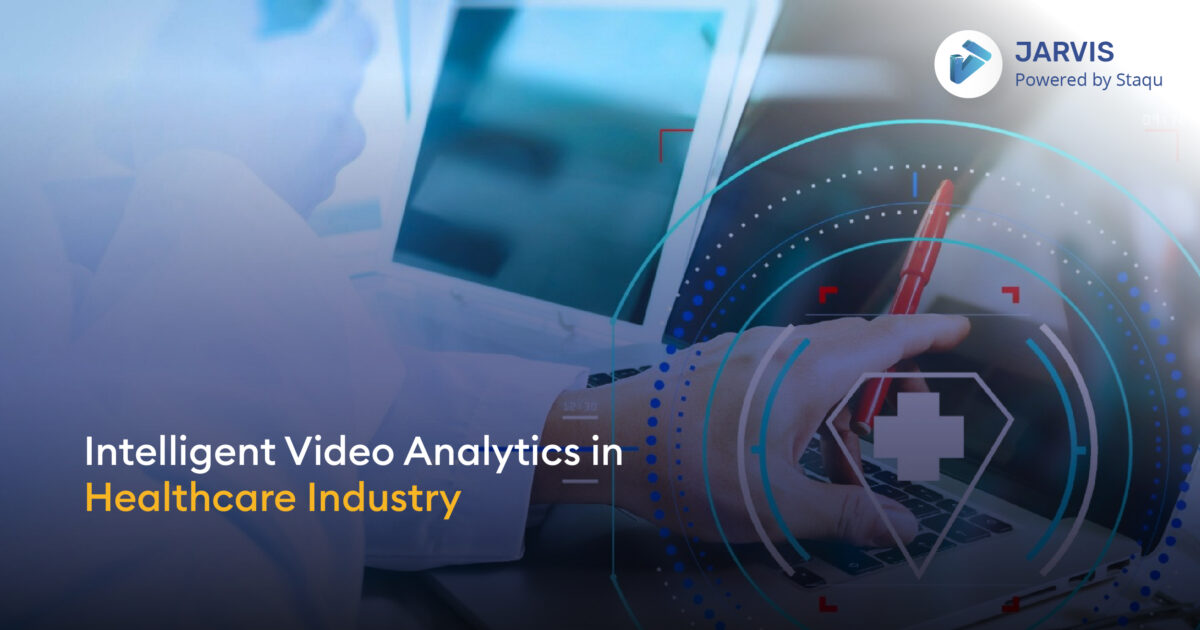 To increase efficiencies and improve patient care, the healthcare industry is turning towards technology. It faces its own set of hurdles as one of the fastest-growing industries. CCTV Video Analytics systems are enhancing the quality and efficiency of healthcare institutions in general. Since the outbreak of the global pandemic, healthcare professionals have begun to consider how they may use what they've learned to improve the care they deliver while also increasing their return on investment. Let's look at some of the advantages of AI-powered video surveillance solutions in healthcare:
Patient Fall Detection: If an elderly person falls it can be very severe. In a homecare setting, if a patient falls when no one is on watch duty or when staff is busy elsewhere, there is also a chance the patient might not be seen quickly. Cameras for CCTV can be trained using artificial intelligence-powered Video Analytics solutions to recognize when someone falls, distinguishing the movement from someone lying down on a bed or sitting on the floor then alerting staff and directing them to the right location. This will also help to monitor a high-risk patient who needs 24*7 assistance. Patients with recent surgery, elderly patients with critical diseases can be taken care of using CCTV surveillance handwave detection (SOS signal from the patient). Such patients' rooms can be monitored and harm due to patients falling or can be avoided. As for medical institutions, patient care and medical needs are of great concern investment in camera surveillance can ensure the safety of patients.
Infant Abduction Prevention: Video Analytics leverage Artificial Intelligence for real-time monitoring of the infant ward that can help to prevent abductions. Real-time alerts will be issued in the event of any suspected abduction attempt, therefore, helping the staff avoid such heinous events using video content analytics solutions.
Unattended Wheelchair Detected: Unattended wheelchairs are left in the corridors, entry gates, etc. on several occasions. In the event of an emergency, this will act as a blocker for other patients. Detecting an unattended wheelchair ensures that it is available exactly where it is needed. Here camera monitoring is used for situational awareness.
Ward Monitoring & Occupancy Checks: Many healthcare facilities use video surveillance to monitor wards that will assist in heatmaps for understanding visitors and determining the traffic of patients. CCTV camera recording with VMS(Video Management System) is used to know how patients are treated in the ward and how it can be improved. The automatic availability of ward beds and sitting places in hospitals can be determined with the use of a bed occupancy check. This data visualization benefits both the patient experience and resource utilization.
Fire Detection: Artificial Intelligence enabled camera surveillance can detect smoke and fire in real-time in a variety of situations, including inpatient rooms/wards, generator rooms, and waste rooms. Several situations have occurred in which patients have died as a result of delayed evacuation. This can be avoided with intelligent video analytics-enabled CCTVs. It responds quickly to fires and smoke and puts out or prevents fires from spreading. Camera for CCTVs also find the locations and sources of the fire or smoke and notify staff in the risk zone for fast evacuation from the establishment. As a result, you will be able to ensure the survival and better health of workers and patients, as well as minimize damage to a healthcare center's property.
Blacklisted Person Identification: In the healthcare industry, monitoring every CCTV camera on a daily basis is very difficult and it is even more difficult to watch every area. The incidents are only found after they have occurred. Theft, newborn abduction, and other similar incidents occur often at hospitals. The lack of a detection system for suspected individuals is one clear cause for this. Video content analytics systems can aid in the detection of blacklisted individuals and the generation of real-time alerts.
Also Read: JARVIS Video Analytics And COVID
Facial Recognition Attendance: The CCTV surveillance system will efficiently track the attendance of a distributed workforce in real-time. Increased authenticity and safety are two of the key benefits of the Facial Recognition System. In addition to identifying authorized personnel, video analytics will save time in updating and reporting on time-consuming rotational shifts data. This shall also enable a complete touchless access control system which is crucial to have during this global pandemic.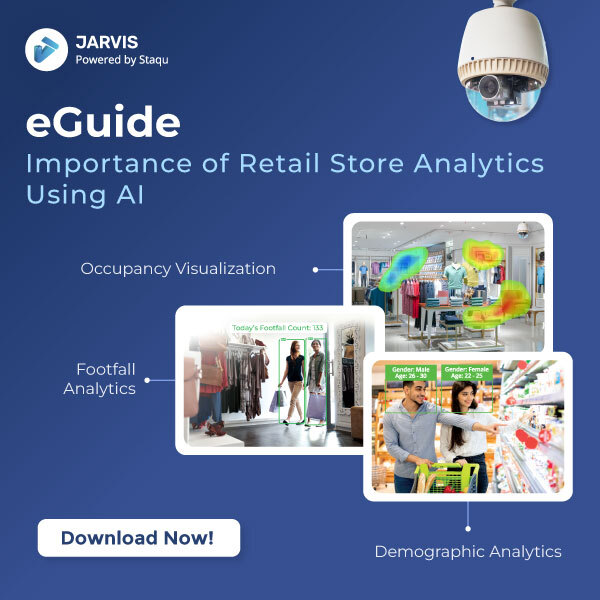 Download eguide
Preventing theft: Theft of hospital supplies, household utilities, and medical equipment is a major worry for the entire business, and it has a direct impact on hospital efficiency, resulting in higher procurement prices and unwanted spending. Theft in hospitals is primarily committed by medical caregivers, support workers, patients, and their families, resulting in a reduction in hospital resources and equipment losses. Unauthorized access to restricted regions poses a severe security risk to infrastructure and data resources, as does erroneous vehicle data. IP surveillance cameras with access control devices can be set in crucial locations to prevent theft, break-ins, and shoplifting by limiting access to designated medical employees. Object counting, people counting are some of the AI-based Video Analytics functionalities.
Overcrowding Detection: Overcrowding in hospitals can be caused by a variety of factors such as delays, a mismatch in bed supply, and so on, all of which reduce patient satisfaction and increase the risk of infection spread. Using CCTV overcrowding regions can be detected and alerted using AI-powered Video Analytics.
Hygiene and cleanliness: With hygiene being of the highest importance in hospitals, CCTV Video Analytics can track traffic and alert cleaning crews if toilets need to be cleaned before they're supposed to. Maintaining cleanliness standards with video analytics would assist healthcare operators in efficiently managing it, as patients are increasingly susceptible to infections.
Patient's Vitals Monitoring: Video Analytics in healthcare generate data such as blood pressure, weight, and vital signs are used to better monitor patients. In the event of any unexpected patient activity patterns, abnormal fitness data, or other biometric data, alerts can be generated. The results of the collective report can be used to improve the patient's diagnosis.
Protection and Safety: The medical departments have a serious environment with zero tolerance for violence and a strong emphasis on protection and freedom. In the event of a clinic or healthcare management infringement, our intelligent Video Analysis for hospitals sends an alert.
The greatest health crisis of our time has exposed not only the various challenges and deficiencies in our healthcare system but also the significance of investing in technology system well-being. CCTV monitoring with AI is likely to assist communities in meeting such standards considerably more quickly. Staqu's real-time video analytics solutions provide a comprehensive defense and protection for the healthcare and hospital industries of any size. Furthermore, using our video analytics solutions one can streamline patient monitoring processes swiftly and effectively which is the need of the hour. With AI-powered video analytics software, you can keep your patients, workers, and property safe.