Key Applications of AI-Based CCTV Surveillance in the Manufacturing Industry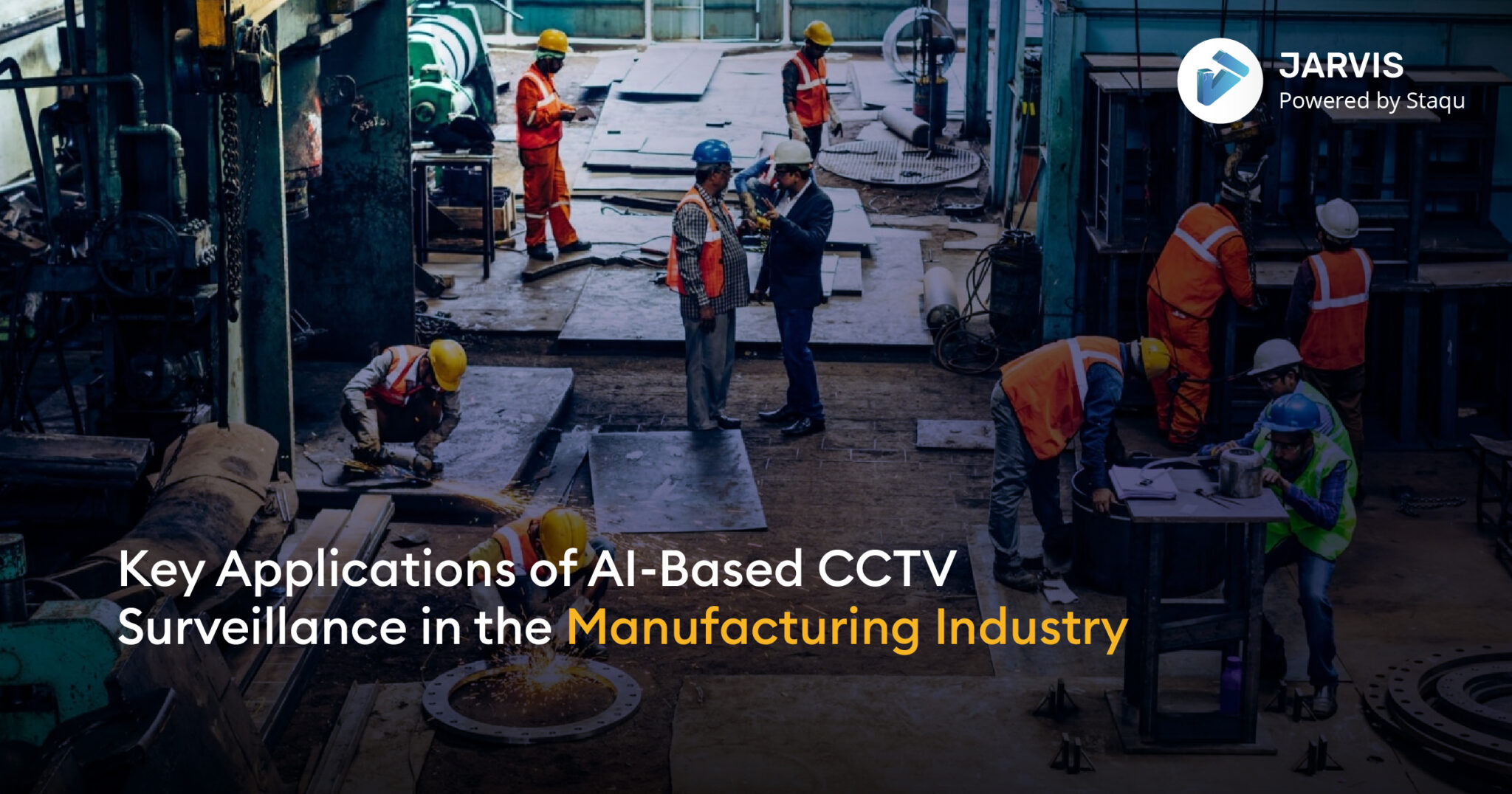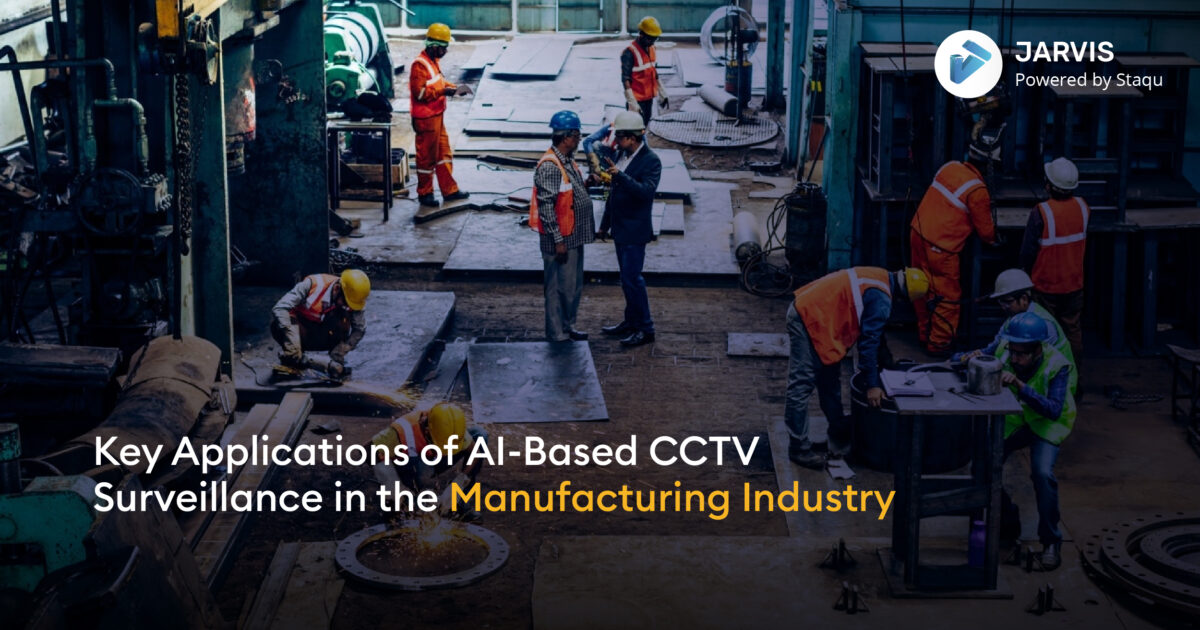 Technology and its application are the primary drivers of increased manufacturing productivity, resulting in significant and quick changes in company models and market structures. Companies who invest in AI-enabled video analytics are able to adopt new technologies, processes, and up-skill their staff, allowing them to generate high-value products, improve their operations, increase their ROI, and open new prospects. Essentially what video analytics solutions are trying to solve as a problem is that CCTV camera is used as a device that is just capturing incidence. We have generally seen this in context of investigating incidence that has happened in the past. And this doesn't add value to the investment that management has done in setting up the whole infrastructure. So what a CCTV surveillance system does is, make the whole CCTV infrastructure smarter in terms of giving a real-time matrix of real-time alerts that create value in a continuous and prolonged manner. Such kind of automation is made possible with the following CCTV surveillance solutions:
Ensuring Worker's Safety: For daily operations, manufacturing plants are outfitted with large-scale vital machinery and processes, which sometimes are quite unsafe to be around. As a result, worker safety is a major concern for manufacturers. Video analytics can aid in the monitoring of activities like labor wearing safety helmets, safety jackets, etc. Many incidents have been reported where workers are falling from an elevated height at a construction site, a particular person collapsed due to any medical condition, and their life was not saved. This loss can be avoided by CCTV surveillance where the system will trigger an alarm. The intelligent video also contributes to floor safety by tracking staff mobility and issuing notifications for potentially dangerous areas.
Improving Product Quality: Another video analytics application includes video detection of a product when a product is produced or assembled. The tiniest defect in the final items as they travel down the conveyor belt is also detected assisting the quality of finished goods by doing so. AI-enabled video analytics product tracing gives insights into production processes, avoiding bottlenecks and delays, and boosting efficiency. A digital birth certificate may be attached to any component or assembled product, and it can connect with video streams. Data can be tracked back to the tag, allowing modifications to be made that might otherwise result in costly recalls. Tasks like anomaly detection and process optimization are also accomplished.
Vehicle Analysis: In manufacturing plants lots of vehicles, materials come in and out. Here CCTVs alerts are raised for the blacklisted vehicles. Whether the number plate entering the premises is whitelisted or not on that site. It also tracks whether the truck is loaded when it enters.ANPR is an Automatic Number Plate Recognition System-based video analysis that scans license plates and other vehicle marks and seamlessly incorporates the information into the site's security and operational procedures. The analytics may be used to automate vehicle access systems like gates and other barriers, identify the vehicle in/out times in CCTV surveillance film, alert customer management systems of client arrivals, and track trucks through toll and border checkpoints.
Loading /Unloading: it is very important to check loading-unloading is not taking much time and all the safe operating instructions and procedures are followed. Videos captured from CCTVs are assessed for all loading and unloading operations at designated areas. Video analytics gathers and classifies data over time, which may then be aggregated and displayed to give operational insights for manufacturing plant operations. Beyond security, this quantitative trend data is useful. For tracking the persons, and items that enter and depart a unit, users may create easy-to-read dashboards and visual reports. Operators may look into the to see how long it takes for ships to empty, reload, and ship out. Users may also examine a heat map of the port, which displays which areas of the port have the greatest vehicular traffic, knowing how trucks travel can assist manufacturing unit planners and management in optimize operations or plan future projects.
Virtual Boundary: A virtual boundary enables further strengthens perimeter safety. It detects any object that crosses the virtual fence along with its trajectory and raises an alert to notify the user of the breach. Real-time alerts for CCTV surveillance make it a necessary element of security not only for intrusion detection but also for pilferage. Intrusion detection or even in the presence of shifting light conditions and shadows, the analysis maintains its excellent accuracy. Security can establish up zones where motion is not permitted using video analytics. The zones may be any size or form, and if someone enters one camera will quickly detect it. Tracked events may be used to set off alerts and guide operators to specific areas of concern, making it an ideal complement to any organization.
Crowd management: In some places, overcrowding is not allowed, video analytics checks such places. It also detects violence detection like any kind of violence situation is there it will send an alert. This function aids in crowd control by counting and tracking the number of individuals present. The identification of a crowd has become critical, and CCTV cameras can now be well equipped to identify the same. A video analytic that calculates the number of people in a particular space in real-time and sounds an alert when a certain capacity or percentage of occupancy is achieved. Crowd detection is excellent for public surveillance applications in which the number of persons present must be tracked for public safety or service quality.
When it comes to the use of digital technologies in the manufacturing business, utilizing video analytics is the need of the hour. Manufacturers have begun to rely on companies like Staqu and leveraging numerous advantages CCTV surveillance provides businesses in terms of efficient product development, speed to market, and product cost. CCTV video analytics has transformed corporate intelligence. It is a highly cost-effective way to augment security with new detection capabilities, reduce staffing requirements by directing attention to key events, automate access control and other facility functions by leveraging existing CCTV surveillance infrastructure.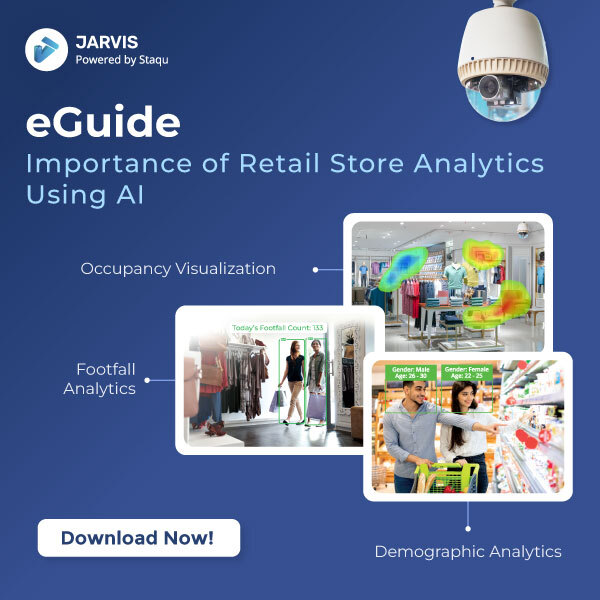 Download eguide