Enhancing Customer Experience Through Video Analytics in Brick-And-Mortar Retail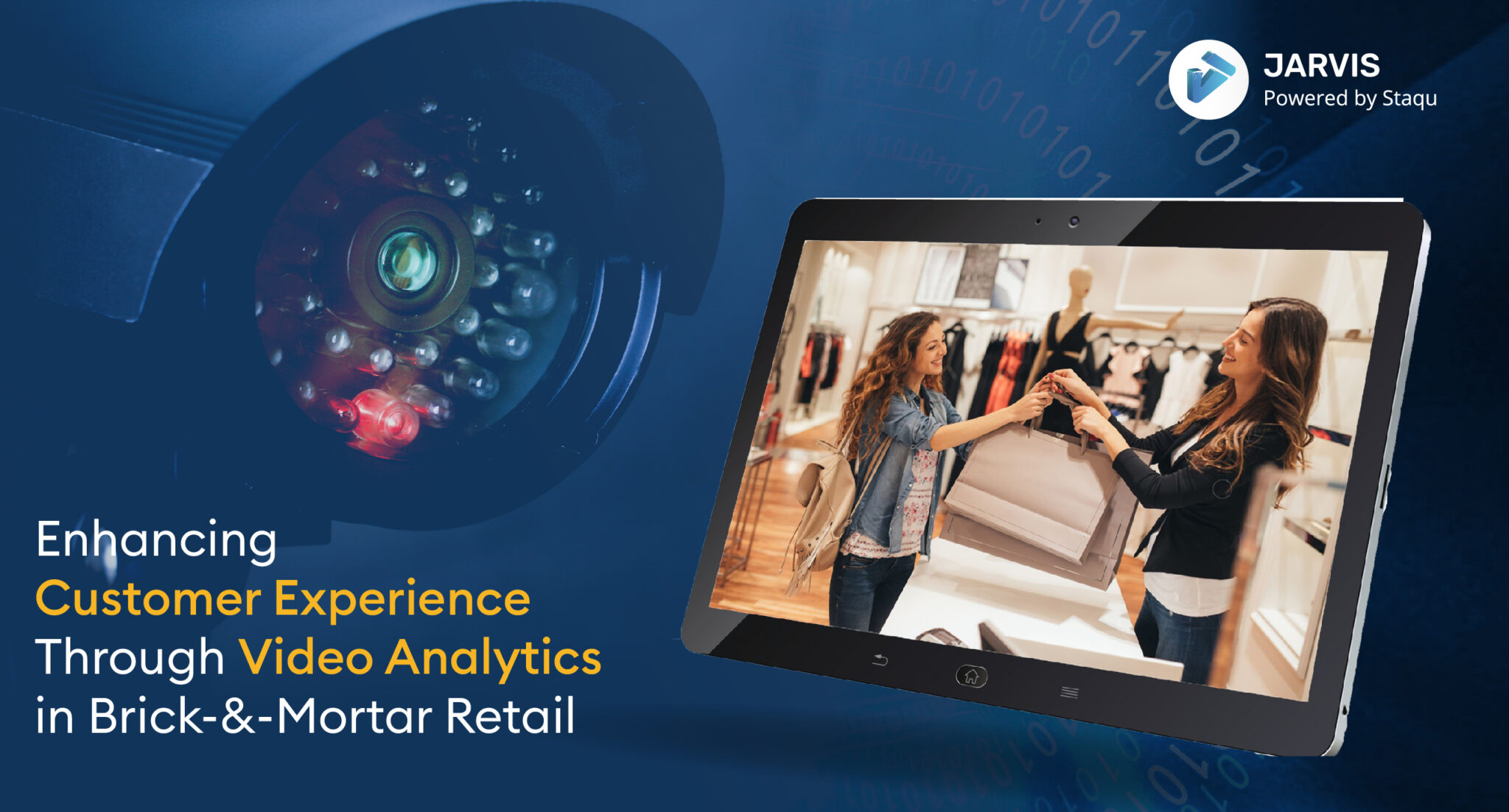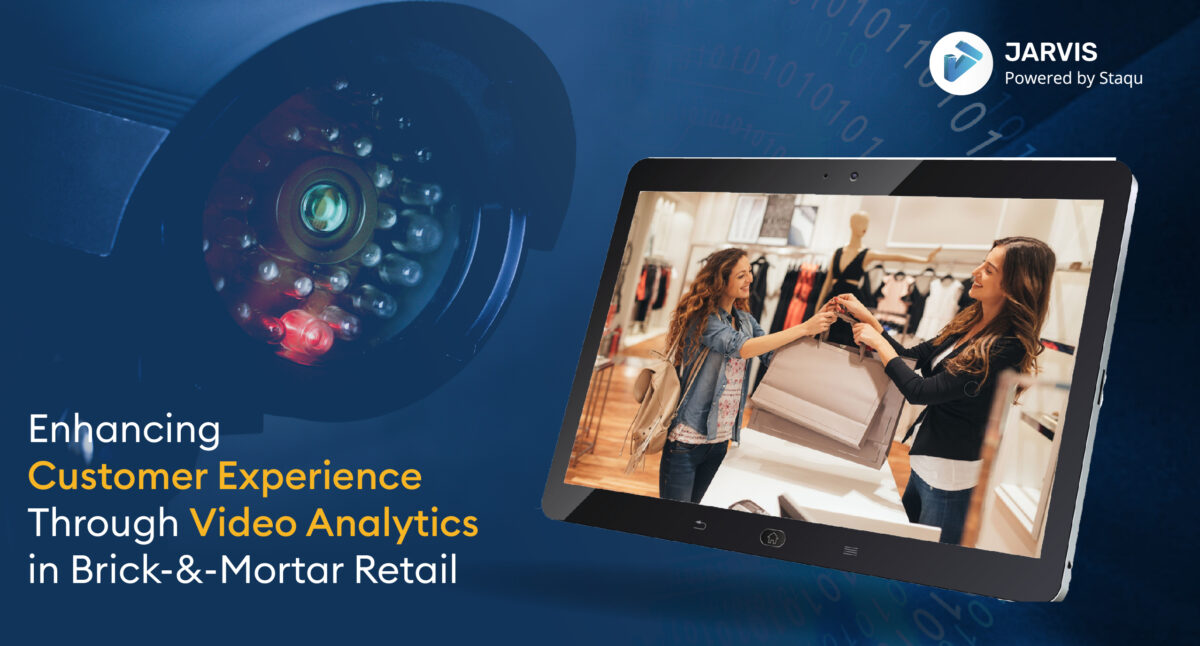 A satisfactory customer experience in brick-and-mortar retail is an important factor that retailers must consider for business growth. The retail industry has managed to reinvent itself by embracing digital transformation. To keep up with the competitive times and enhance customer experience, brick-and-mortar retailers have a dependency on digital technologies such as retail video analytics. 
With a myriad of evolutions, the retail industry has had one constant element, customer experience. Following this, customer retention is a good sign of a successful business. Experts suggest integrating AI in retail as it is essential to determine customer retention measurement.  
Why video analytics for brick-and-mortar retail?
Retail stores nowadays rely on the use of real-time data, and AI-powered video analytics plays a huge role in this. Through the use of CCTV cameras, retail stores run analytics on video data, such as counting footfall, analyzing demography, and much more, to help draw actionable insights daily. Video analytics is not only perceived as a loss prevention tool anymore. It has also affected businesses in increasing their ROI. Some significant benefits of video analytics in the retail industry include monitoring store performance across regions, improving customer experience, enhancing staff productivity, automating business processes, determining visitor-to-customer conversion, and more. 
This article highlights the benefits of integrating retail intelligence tools such as video analytics in brick-and-mortar stores and how it adversely affects the customer experience.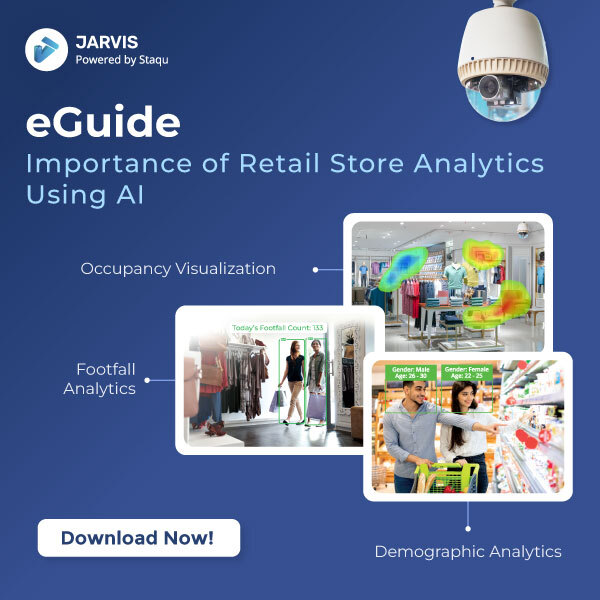 Download eguide
Related Read: 5 Easy Steps to Elevate The Customer Experience at Your Retail Stores
Elevate Store Layout to Maximize Sales
The design of each retailer's store is essential to ensuring a positive customer experience. Retailers can alter product placement and comprehend in-store traffic patterns to enhance sales by learning how consumers move throughout the area. They can also extract data on a customer's occupancy duration in a particular space. Designing a store layout to maximize sales as well as to enhance customer experience is more accessible by utilizing video analytics software.
Occupancy analytics data helps determine how many people visit a certain aisle or product display rack. Based on the number of people and the time they spend in a particular area, store management decides which aisles are the most popular and where the majority of customers stop to shop. As a result, the product density in the in-store area can be improved. 
Decrease Queue Churn Rate
Long queues are never a good sign in any brick-and-mortar store. There is a high possibility of churn with longer queues, resulting in an unpleasant customer experience. Determining your brick-and-mortar store traffic using video analytics becomes easier because it helps analyze traffic patterns and peaks, including when they happen and what triggers them. Because simply knowing who is in the store is not enough. Retailers must also be aware of how customers prefer to navigate. A worse customer experience will emerge from the inability to accommodate the flow of consumers due to congestion and bottlenecks. 
With retail video analytics enabled on CCTV cameras, store managers and supervisors can make informed decisions from the customer's arrival into their stores until their exit. For example, with parking analytics in a mall, a retailer can determine if a repeat or new customer has entered the mall. They can plan their staff management to cater to loyal customers with that information. With billing counter analytics, they can ensure the checkout stations are efficiently handled for a good customer experience. 
Analyzing Customer Behavior 
Integrating AI in retail, brick-and-mortar retailers can also specify the goods with the most demand and the services customers enjoy. Driving marketing initiatives through insights from video analytics software also act as a medium for customer retention. Through offers and discounts, a retailer can analyze the time of the year customers are most attracted to these initiatives. This will enable you to determine whether the advertisements for a specific good or service are compelling enough to get the consumer's attention.
Also Read: The Ultimate Retailer's Checklist to Choose the Best Video Analytics Software
Discover Insights on Popular Products
Businesses can get real-time information on which products were the most popular over a specific period and how frequently an item runs out of stock in a day or even an hour by using video analytics software for retail. Solutions also offer visualization statistics on the number of various things that are picked up and replaced before a choice is made. Businesses may find it beneficial to adjust the shelf mix of SKUs by learning which products are the most in demand by driving insights about the busiest areas in the store.
Analyzing Demographic Trends 
Retailers can find out more about the demographics of their consumers, such as their gender or whether they are children or adults, by using video analytics. This ensures that the company has something to appeal to every demographic. It contributes to a deeper comprehension of personalized in-store customer engagement and retention. Using video analytics tools, it is possible to quantify and categorize people who make in-store purchases. Instead of assuming the demographics of their customer base, retail intelligence helps businesses identify their target market and customize their offerings.
Maintain SOPs
For large retail establishments or shopping malls with thousands of patrons each day, maintenance and cleaning are crucial duties. With the use of existing CCTV cameras, video analytics software can facilitate real-time SOP maintenance. By setting up people-counting alerts, managers can determine when a predetermined threshold for customers entering a restroom or shopping area has been exceeded and can then designate maintenance personnel to clean the heavily used area. Heatmaps and dashboard reports can be used to analyze traffic data over time, providing visibility into traffic patterns and aiding in the creation of maintenance schedules.
Reduce Shrinkage
Video analytics can help prevent robberies and shoplifting by sending instant alerts to command centers. Audio analytics can also be used in such cases where prompting SOS signals or shouting help in front of a mic-enabled camera can immediately notify concerned stations of any risks. This also reduces the risks of human error and enhances customer experience. Using video analytics software, brick-and-mortar retail can be watched for suspicious activity, such as a person loitering for a long period of time. 
In conclusion, retail establishments must change with the times. In order to do this, they also need to be quick at measuring and optimizing their processes. Solutions for video analytics can help you increase output, use less energy, and produce better overall results. Additionally, the capability of video analytics technology to analyze massive amounts of data in real-time aids organizations in a variety of ways to enhance the customer experience. With the use of cameras, JARVIS, powered by Staqu Technologies, provides retail video analytics software that improves security and surveillance while also improving business operations, customer experience, and customer buying behavior.